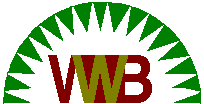 Women's World Banking - a report

---
1996

History
Women's World Banking (WWB) was conceived during the first United Nation's World Conference on Women held in Mexico City in 1975. At that meeting ten visionary women from different backgrounds and different continents found that they had one key belief in common: the central importance of economic access, and in particular credit, for poor women. Together these women transformed their vision into reality by formally incorporating the organization as a not-for-profit financial institution in the Netherlands in 1979. Today, WWB is the only women-led global network that aims to open the world's financial system to low income women.

Mission and Principles

WWB's mission is to expand low income women's economic participation and power by opening access to finance, information and markets. WWB works toward achieving its goal in two ways: by providing technical support to affiliates who in turn offer direct services to low income women, and by influencing the global policy agenda. In practical terms this means creating an environment that will help a low income woman to build her business, improve her living conditions, keep her family well-fed and healthy, educate her children, develop respect at home and in her community, and secure a political voice.

WWB has a transformational development agenda. It believes that low income women are dynamic economic agents, not passive beneficiaries of social services, and that successful economic development has clients as its focus. This translates into supporting local initiative, and trusting that local practitioners and institutions are best able to decide the right mix of credit, savings, training and commercial links, as well as the most appropriate delivery mechanisms, that will move their clients from survival to growth.

Structure and Activities

WWB Affiliates. WWB is one of the world's leaders in microenterprise financing, operating through a network of 45 affiliates in 37 countries of Asia, Africa, Latin America, Europe and North America. These affiliates have provided lending, savings and business development services to hundreds of thousands of low income women entrepreneurs around the world.

Having determined that there is local demand, affiliates identify potential loan recipients and assess their creditworthiness. Low income women are usually asset-poor, and therefore affiliate collateral requirements are creative. Affiliates may for example accept personal and group guarantees, jewelry, and tools, instead of land or other traditional guarantees. Since savings are also important in terms of building income and assets, affiliates find ways to help poor women establish either group or individual savings accounts.

In order to become an affiliate of WWB an organization needs to state its commitment to the mission and principles of the network, it must be women-led, and it must meet other minimum eligibility standards. Each affiliate is an independent, legally established, local entity.

WWB New York. The WWB New York office serves as a communications hub and service center for the affiliate network. A team of 30 individuals from all over the world, operate out of the New York offices, providing institutional development programs, financial services, business development services, policy initiatives, and best practice dissemination. The institutional development program is designed to help build strong microfinance institutions by providing technical assistance for affiliates in financial and credit management, as well as targeted assistance on management information systems (MIS), governance issues, and strategic planning. Financial services include new loan guarantee programs, and capitalization for eligible affiliates. With the backing of the WWB guarantee, local banks loan to an affiliate at between prime and bank interest rates. Affiliates onlend to clients at market interest rates or slightly higher, using the money earned to cover costs and expand services. As affiliates build their credibility, they are able to establish independent relationships with the local banking community and expand their services to low income women entrepreneurs. Business development services connect entrepreneurs so as to help them build their businesses, improve their product lines, share practical experience, develop markets for their products, and create networks of support. Policy impact initiatives are aimed at transforming financial systems to benefit the poor. They include building coalitions of microfinance organizations, holding policy forums and workshops, and influencing the media. WWB also produces and disseminates research, publications and videos on best practice in the field of microenterprise.

Funding

WWB's major donors include the Norwegian, Dutch, Canadian, Swiss and Austrian governments, as well as the Asian Development Bank, the Ford Foundation, and the Rockefeller Brother's Fund. WWB has built a capital fund of US$25 million, as of December 1995. This fund is used to generate investment income for global operations and programs, and to support loan guarantees so that affiliates can secure credit from local banks.

During 1996, WWB created a Facility for Affiliate Capitalization with an initial $5 million infusion of CGAP funds from the World Bank and the Dutch Government.

Performance

Since 1979, WWB has made more than 200,000 loans to low income women around the world. Approximately 80% of the loans are for existing businesses. The average loan size is about US$600, and the repayment rate weighted by affiliate portfolio size is 97%.

Impact

Women's World Banking has become one of the leading institutions in microenterprise financing through the direct services of affiliates, through partnerships with governments and banks in building national financial systems that work for the majority, and by leading major global policy forums on transforming financial systems. The focus of this extended impact has been to developed a global consensus on international standards for the microfinance industry, and to build a set of actions that support a range of financial intermediaries in reducing the gap between the 500 million microentrepreneurs who require financial services and the 10 million who currently receive such services.

During 1994, in preparation for the Fourth World Conference on Women, WWB led three United Nations Expert Groups that built the standards for microenterprise lending around the world. In June 1995, the recommendations from these Expert Groups were adopted by leading bilateral and multilateral funding organizations as guiding principles for microenterprise lending. In April 1995, WWB led a Global Policy Forum that brought together 100 leaders from finance ministries, central banks, commercial banks, international funding institutions and the WWB network to build financial systems that work for the poor majority. A key measure of WWB's success is that the Platform of Action - the document emerging from the Fourth World Conference on Women, held in Beijing China in September 1995 - contained language which was borrowed directly from the WWB-led Expert Groups and the April 1995 Policy Forum.

Women's World Banking has also had significant impact through its coalition building activities. It serves as Secretariat of the International Coalition on Women and Credit which is comprised of the world's leading microenterprise institutions. Through its Innovation Councils, WWB expands this impact in advanced economies by building knowledge of the microcredit industry amongst bankers, linking industry experts, and developing creative products and services for the microcredit market.

Challenges

Despite solid annual growth rates, WWB affiliates only reach a tiny portion of the women who need financial services around the world. In order to expand its reach WWB will need to increase direct services as well as policy impact activities. By forming coalitions with other leading NGOs and by targeting policy makers, WWB has an influence far beyond the network itself.
---
Return to

Women's World Banking
---
Hari Srinivas - hsrinivas@gdrc.org


Return to the Virtual Library on Microcredit