I
n June 2011, the International Standards Organization (ISO) launched the long-awaited ISO 50001 Energy Management Standard. The ISO 50001 standard is expected to influence up to 60% of global energy use and provides an internationally-recognized framework for a wide variety of organizations to manage their energy use efficiently and improve their energy performance.
By conforming to the standard, industrial plants, commercial and institutional buildings, and other organizations will demonstrate their commitment to sustainability to their customers, investors and elected officials.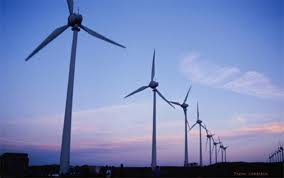 The purpose of this International Standard is to enable organizations to establish the systems and processes necessary to improve energy performance, including energy efficiency and intensity. The standard should lead to reductions in cost, greenhouse gas emissions and other environmental impacts, through systematic management of energy. It is applicable to all types and sizes of organizations irrespective of any geographical, cultural or social conditions. Successful implementation depends on commitment from all levels and functions of the organization, and especially from top management.
The standard aims to:
Did you know?
Energy is the third-largest expense for businesses (after employees and real estate), representing an average of 19% of total expenses and accounts for 75% of a company's carbon footprint.

Assist organizations in making better use of their existing energy consuming assets
Create transparency and facilitate communication on the management of energy resources
Promote energy management best practices and reinforce good energy management behavior
Assist facilities in evaluating and prioritizing the implementation of new energy efficient technologies
Provide a framework for promoting energy efficiency throughout the supply chain
Facilitate energy management improvements for greenhouse gas emission reduction projects
Allow integration with other organizational management systems such as environmental, and health and safety.
From a note by ISO:
This International Standard specifies requirements for an energy management system (EnMS) to develop and implement an energy policy, establish objectives, targets, and action plans, which take into account legal requirements and information pertaining to significant energy use. An energy management system enables an organization to achieve its policy commitments, take action as needed to improve its energy performance and demonstrate the conformity of the system to the requirements of this International Standard.

Application of the standard can be tailored to fit the requirements of the organization, including complexity of the system, degree of documentation, and resources and applies to the activities under the control of an organization.

This International Standard is based on the Plan-Do-Check-Act continual improvement framework and incorporates energy management into everyday organization practices.